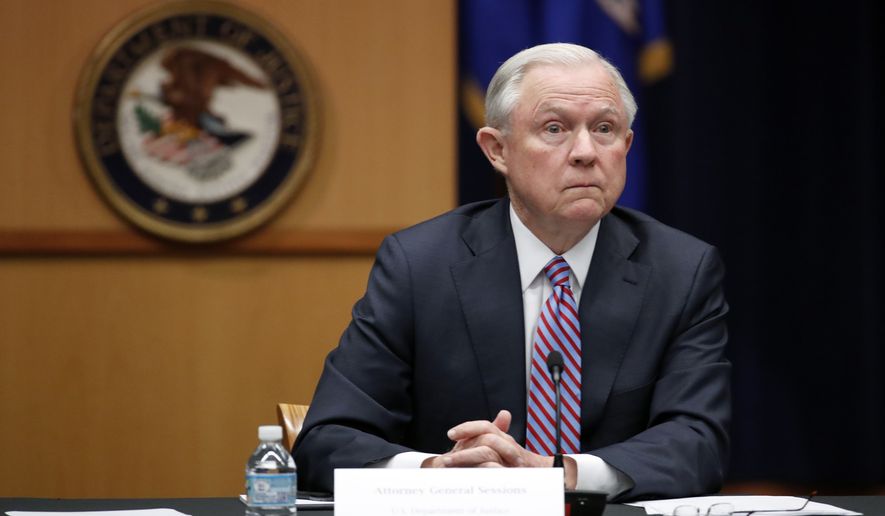 A meeting this week with Attorney General Jeff Sessions has left the governor of the first state to legalize marijuana less concerned over the possibility of the federal government pursuing a war against recreational use.
While Mr. Sessions has hardly been reserved about his opinions on pot, Colorado Gov. John Hickenlooper told reporters that a face-to-face meeting with the attorney general this week gave him the impression a federal crackdown is far from imminent.
Mr. Sessions "feels strongly" that "more people smoking more marijuana or doing any kind of drugs is unhealthy for the country," the Democratic governor said in a Wednesday interview on NBC's "Meet the Press." Nonetheless, the attorney general indicated his Justice Department is more concerned with going after dangerous substances, according to Mr. Hickenlooper.
"He's got his hands full with things — heroin, methamphetamines, cocaine — other things are even more significant. But doesn't mean that he feels in any way that he should be cutting any slack to marijuana," he told "Meet the Press" host Chuck Todd after Wednesday's meeting.
"And he certainly was very direct and clearly said they've got a lot of priorities," the governor continued. "And, at one point, he said, 'Well you haven't seen us cracking down, have you?'"
"I interpreted that as he's got his hands full," Mr. Hickenlooper added.